PAGO DE LA OLIVA Deja vu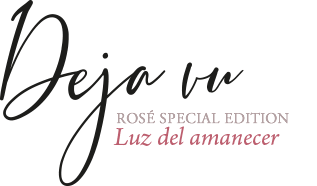 The freshest and most delicate rosé wine
2022

Tudela de Duero
[Vino de la Tierra de Castilla y León]

VARIETIES:
Tinta del País (Tempranillo) 100%.
ALCOHOL CONTENT:
14% ABV.
SITUATION OF THE VINEYARD:
5,5-hectare Esparragal estate, located in Tudela de Duero, 30 years old.
SOIL TYPE:
Sandy, with pebbles, very poor fertility and low production.
YIELD:
5,000 kg/ha.
BOTTLING DATE:
March 2023.
PRODUCTION:
2,160 bottles.
Deja vu rosé 2022 is a wine dressed in a beautiful strawberry pink color, showing a high aromatic intensity on the nose, red fruits: strawberry and raspberry dominate, with vegetable nuances of mint and fennel. It offers a fresh, sweet, remarkable body and a good length on the palate, with an explosion of aromas at the end.