PAGO DE LA OLIVA Sérénité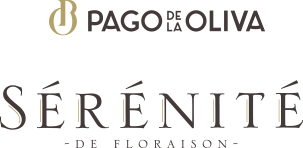 Sérénité is a tribute to time, to calm, to unstinting dedication... to the careful attention to every detail. A very special edition of 666 bottles with a long ageing in the best French oak barrels. A real treat to be enjoyed with serenity.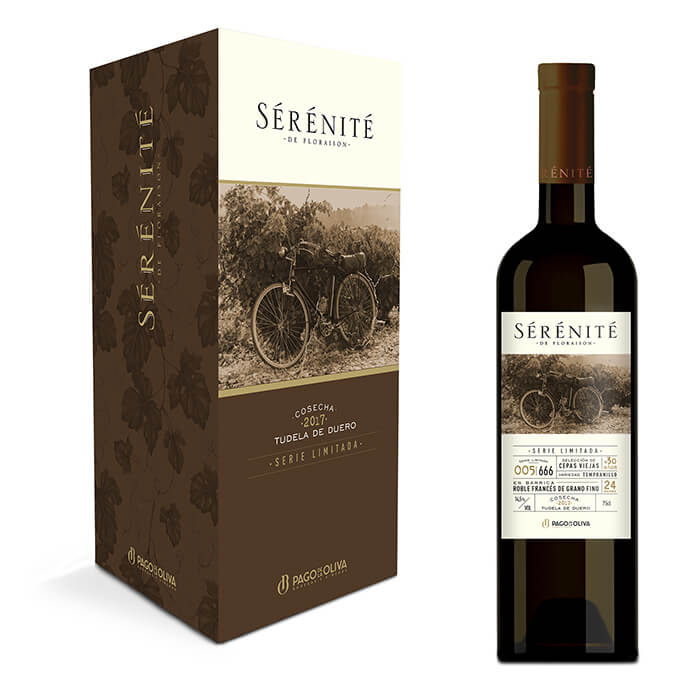 2017
Tudela de Duero
[Vino de la Tierra de Castilla y León]
VARIETIES:
Tinta del País (Tempranillo) 100%.
ALCOHOL CONTENT:
14,5% ABV.
VINEYARD:
La Oliva, selection of old vines.
VINEYARDS AGE:
30 years.
SOIL TYPE:
Hillside land, it has clayey soil, poor, deep, of limestone origin and very low production.
AGING:
24 months in new French oak barrels of extra-fine grain of 500 l.
BOTTLING DATE:
October 2021.
PRODUCTION:
666 bottles.

Pago de la Oliva Sérénité es un vino de intenso color rojo rubí. Ofrece unos limpios e intensos aromas a flores azules y frutas compotadas, con tonos tostados y torrefactos, y además especiados (clavo, cedro y vainilla) aportados por la madera de roble francés de grano extra-fino. Boca fresca y muy equilibrada, sedoso, intenso, sabroso, con taninos vivos muy pulidos, y un final largo y placentero en todos los sentidos, propio de los grandes vinos.